A small gallery of blackout motoring with my observations
What follows are a few photographs of the regulations in action. A couple are also from films of the war years. I apologise if any copyright has been infringed, but please bear in mind the non-profit and informative nature of this site. If you still have a problem please e-mail me.
---
---
The second regulations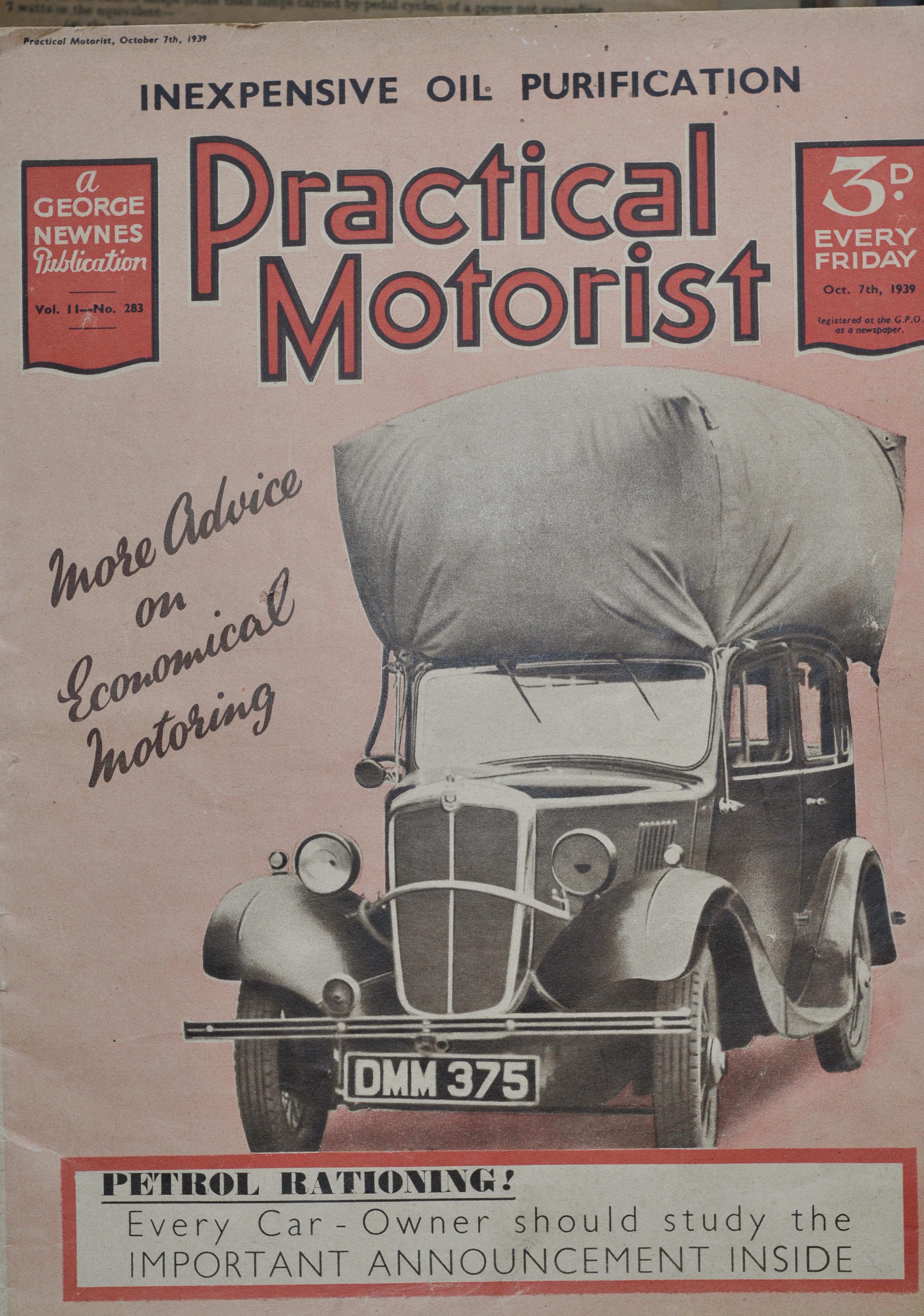 Pictured is the front cover of "Practical Motorist" magazine dated 7th October 1939. The Morris Eight has been converted to run on gas, contained in the ungainly bag. The lights are masked to comply with short lived second regulations before the compulsary use of a single three slot mask. Only the nearside light is masked. The mask consists of a half circle opening 2 inches diameter. The offside light has it's bulb removed

---
A Wolseley 14 and Austin taxi meet in a bomb crater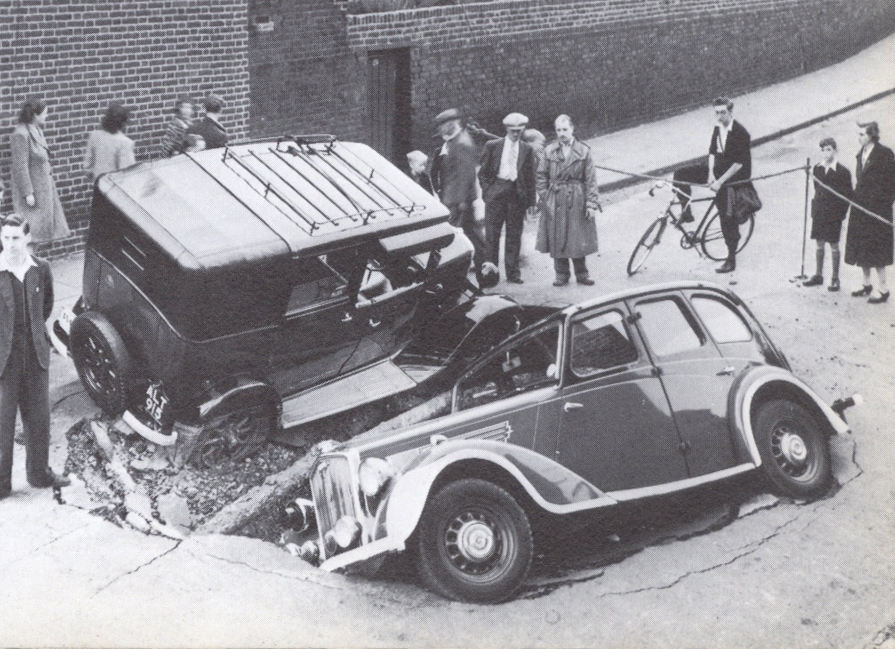 The Wolseley carries just one three slot government pattern mask on the offside. The nearside light would of been made non-working. The photograph probably dates from early in the war, although this arrangement was allowed up to the end of the war for those that prefered it. It is also worth noting the bold white lines painted to the edges of the Wolseley and to the bumpers of the Austin taxi .
---
Austin 7 in the film "Went the day well"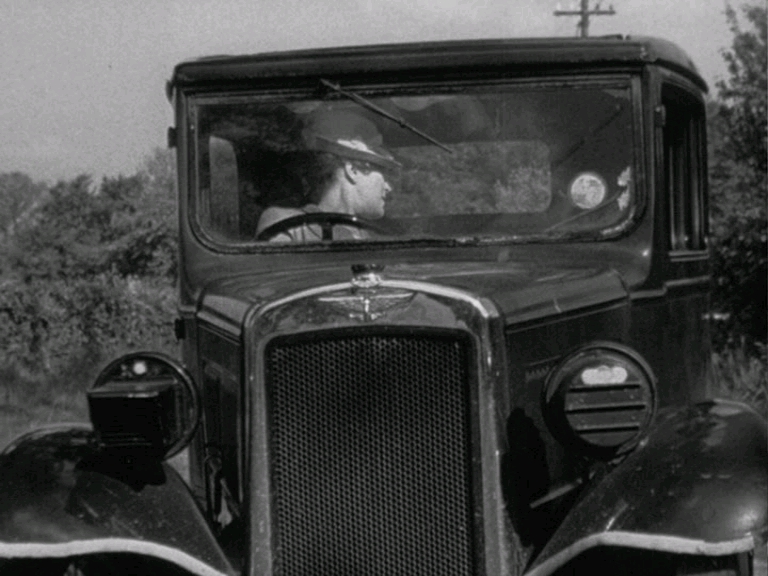 This is a still taken from the film "Went the day well" released in 1942. The Austin 7 is fitted with two different types of masks. As this Austin does not have seperate sidelights, both masks are of the type which have an aperture at the top to allow obligatory lighting to be shown.
The offside light is a first type "Hartley" mask and the sidelight aperture conforms to the post-October 1940 reduction in sidelight area.
The nearside mask is an earlier three slot regulation mask still apparently having the larger aperture. Without seeing the whole lamp lit is impossible to know if this aperture may be masked to the smaller area on it's inside, as it ought to be.
---
Morris in the film "Fiddlers three" released 1944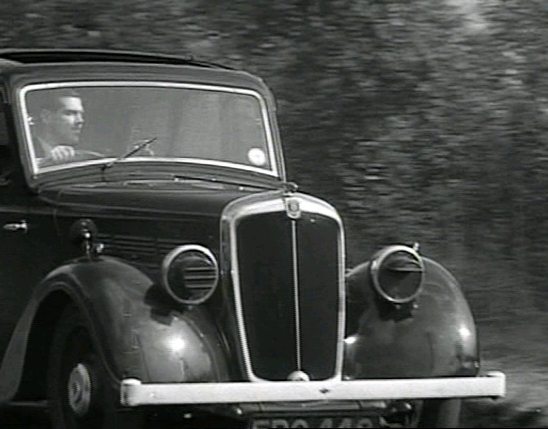 A typical late war set-up. The offside mask is the early war three slot type, and was probably fitted singularly at the start of approved masks. The nearside is a "Lucas Maxlite" and is typical of an improved mask being fitted later in the war on to the second headlight. Both masks did not need to match, as long as they met the government requirements. It is also just possible to make out the reduction in the sidelight glass areas.

---
Click here to return to the regulations